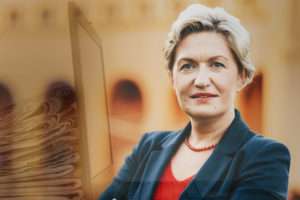 For a couple of weeks now, we have been watching people gather in the squares of more than 50 cities across Serbia and stand in defence of natural resources.
People in Serbia have realized that natural resources do not belong to the state, but to the people, and they are given to the state to manage. Not to be ruined.
They called it the Ecological Uprising. They do not want to become wage earners and landfills of foreign companies that would mine lithium and destroy several villages in Mačva every day, using tons of sulphuric acid. In addition to the physical eviction and destruction of the village in Loznica, the river Loznica, which flows into the Drina, would also be destroyed, so that would have a negative impact on us in BiH. But we do not understand that well and we do not fully understand the level of the emerging catastrophe.
Fortunately, there are enough conscious people in Serbia, environmentally conscious, who have become loud and brave enough and are very close to stop the already infamous company Rio Tinto to forever destroy fertile land and water that could irrigate Vojvodina and enable stable food production in the coming drought years.
What has not yet come to the attention of us in BiH is that there is a similar or the same intention on our mountain Ozren. There, the ground is being prepared for the exploitation of nickel, which is also needed by the car industry. People on Ozren are already gathering, organizing and standing in defence of this beautiful mountain.
The attack on Ozren has been going on for almost 10 years. Every few years, someone remembers that it would be very convenient to put hazardous and medical waste in the former asbestos mine, which they would bring from Europe and 'store' there. Is it possible that our mountains cannot be used for anything other than landfills?! We all know that they can.
We have learned well in recent years to appreciate what nature has given us in this area. Instead of the state, to whom we gave our natural resources to manage, protect, nurture and use them for the benefit of all of us and attracting foreign tourists, instead they are attracting European garbage to them.
Here also, people are waking up, becoming aware of the need to protect our beautiful rivers, most of which we can still drink. Most in their upper reaches. This will not be the case for long if we continue to turn our heads away from the problem and allow the construction of mini hydropower plants, the exploitation of ores by foreign companies in the dirtiest (but also the cheapest) way and the destruction of arable land.
It is time to start trusting our eyes, common sense and taking concrete steps to protect natural resources.
From a City Without a Pool to World Medals
In addition to natural resources, regardless of all departures, we still have human resources, which we need to learn how to appreciate and help them continue to tell a positive story about all of us.
As a true local patriot, I will give you just a few examples from Mostar, which brightened our December.
At the age of only 15, Lana Pudar became the best junior swimmer in Europe and the third in the world in the 200m dolphin discipline. These medals illuminate Mostar these past few days, in all directions and bring smiles to our faces.
We will also give her a festive welcome, in the hope that some new generations will still have a suitable pool for training. Lana made this success exclusively with her own strength and with the support of her parents and coaches. She literally jumped into the Olympic pool from a slightly larger tub and brought a world medal.
David Azinović from Mostar, won a bronze medal at the World Championships in Modern and Contemporary Ballet in Warsaw.
Dance studio Mo Stars, which has been successfully run for years by Nataša Jekić, at the International Dance Competition in Novi Sad, won first places in two categories and a special award.
Ballet Mostar Arabesque under the watchful eye of Arleta Ćehić won all first places at the International Competition 5678 Community. They brought to Mostar 33 gold medals and diplomas, 3 gold cups, one ribbon for excellence and one special award.
All of them brought all these international medals exclusively through their work and commitment, working in inadequate spaces.
Mostar does not have an adequate sports hall or swimming pool. Just look at all these options…
And while these youths rejoice in their successes, relying solely on what they currently have, those who run this country do not know or do not want to use the powers they have.
If you don't want to do our job, we will have to. This is how I understand the statement of the member of the Presidency of BiH, Željko Komšić, about the months-long political crisis that is shaking this part of the Balkans, and whose cause is his work colleague, member of the Presidency of BiH, Milorad Dodik.
We Don't Have Time to Wait
We've heard a lot of things in recent months, but this one really makes my ears bleed. What specifically prevents a member of the presidency from doing his part?! Why does a member of the highest body in the state feel uninvited to take certain steps and stop his colleague from destroying state institutions? Why don't he and others in high positions feel responsible to stop this spiral of madness into which irresponsible, deeply corrupt individuals are dragging us into?
One look at the successes of these youths, which still do not intend to leave this country, should be a great reason to take concrete steps to ensure a better future for everyone.
We don't have time to wait. Concrete steps are needed immediately.
Because there are two key issues on the scene: Raising a new steel curtain and redistributing natural resources.
It is only a question of which side of the new Berlin Wall we will stand on this time.